Rabaconda Rider Mathias Bellino [Q&A]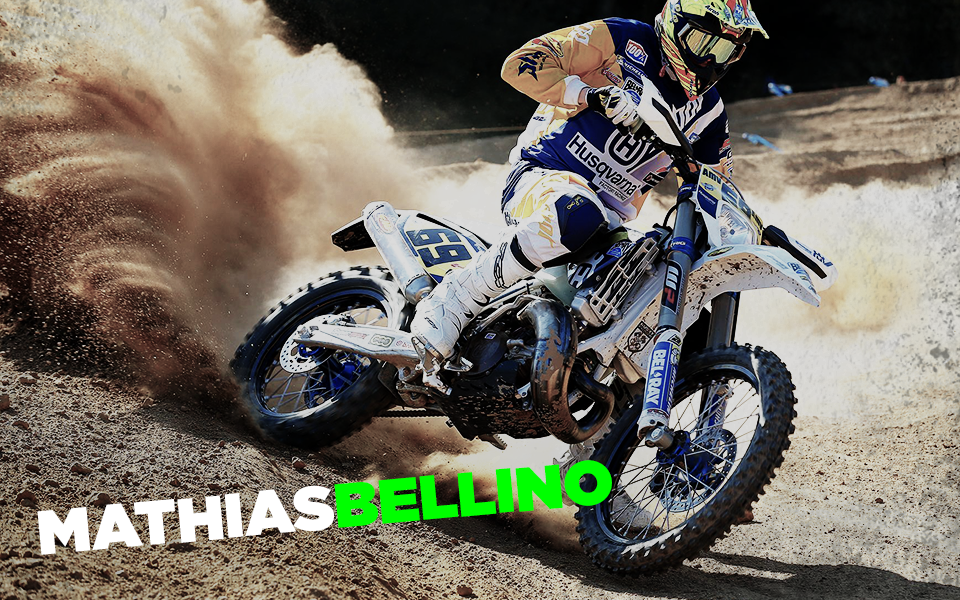 Mathias Bellino's first contact with a bike was at the age of 4. It was a PW50 decorated with wheels! Since then he's moved on to a bigger bike and became the EWC Enduro Junior champion in 2012.
How did you get started in riding?
Like a lot of riders! Because my parents were riding, but especially my mum...She used to race rally races, Paris-Dakar, and she also won in the women's class in Le Touquet and a French enduro championship!
What do you do when you aren't riding?
I'm always thinking about my goals, so first I'm training physically. Then I like to catch up with my friends.
What are your hobbies?
I love to have fun with my Jet Ski during summer! And I also like karting, my Snowscoot, and to ride my mountain bike down-hill.
What do you do in the off-season? There is not much time during the off-season, you know... There are about 2 weeks where I like to do nothing! Then I do my hobbies with my friends.
Do you have any pre-race rituals?
Not really, I just like to listen to some music to make me fall asleep the night before.
Where's your favorite place to ride?
I really enjoy riding in a sandy place or a nice motocross track with nice jumps and good traction!
Your favorite track? Pernes les Fontaines in the South of France!
What was your best moment as a pro rider?
I've had some different good moments, but one of the best ones was when I became Enduro World Champion Junior in 2012.
What are your riding goals?
To become Enduro World Champion in a senior class, and then why not try to be SuperEnduro World Champion?!
What is your advice for those just starting out?
There are many important things to know, but you learn them with the experience you get each year. Most important is to have fun on the bike, be happy to ride, and train on the side!
What's the funniest or weirdest reason you have had DNF?
It's never funny to DNF! And I've never had an usual DNF.
Why did you choose the Rabaconda 3-Minute Mousse Changer? The lever is well designed and practical as it allows the removal of the tyre in 30 seconds. The tyre comes out without the use of a hammer. Also the Rabaconda is high up, which is a plus when compared to machines that are low to the ground.
---
Mathias's Stats Name: Mathias Bellino
Birthday: 21 August 1991
Nation: France
Team: Bel-Ray Husqvarna Factory Racing Team Number: 69
Bike: Husqvarna TE300
Series: EWC E3
Recent Titles:
2014 4th EWC E3
2013Â ISDE Junior Champion
2011, 2012 and 2013 ISDE Junior Champion
Mathias is on
Facebook
,
Twitter
, and
Instagram
.
0 comments