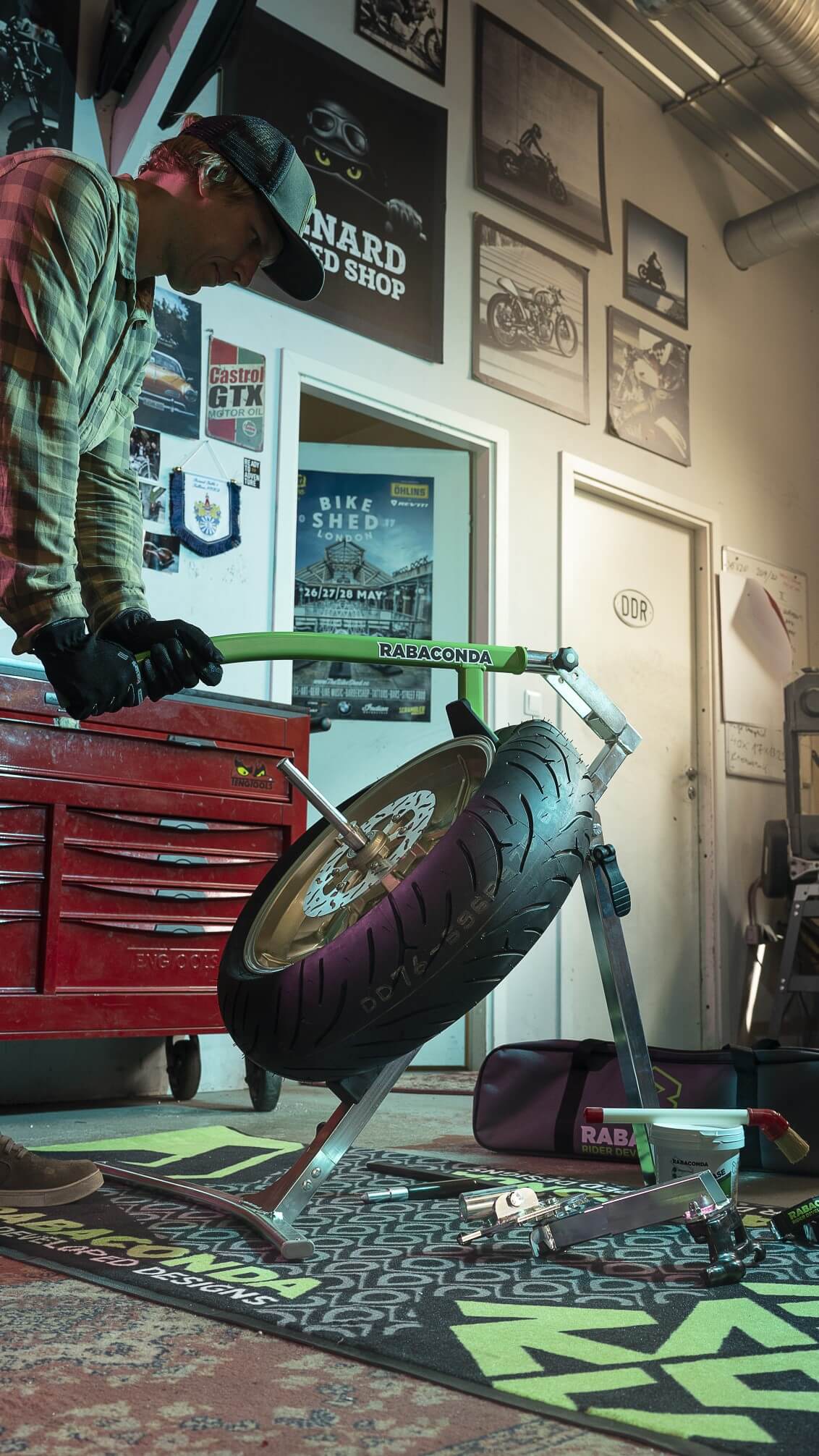 STREET & ADV

DIRT & DUAL SPORT

TOOLS & ACCESSORIES
STREET & ADV
STREET BIKE TIRE CHANGER
"Garage or trackside, whenever you need it!"
Dirt bike
DIRT BIKE TIRE CHANGER
"The fastest way to change dirt bike tires!"
3-minute tire changer
DIRT & DUAL SPORT FULL KIT
"Ride dirt and dual sport bikes? Choose the Dirt and Dual Sport Full Kit!"
DO YOU ENJOY CHANGING YOUR MOTORCYCLE'S TIRES?
We enjoy it!
But it wasn't like this a few years ago. Back in 2012, Jakob and Tõnu were two enduro-riding buddies who loved the sport but got really disheartened when the time came to change tires.
Eventually, instead of forever agonising over it, they took on the challenge to turn changing tires into a quick and easy job. After a lot of trial and error, they came up with a tool that enabled 3-minute tire changes regardless if it was air tubes, tubeless or bib-mousses. With this tool, it took them exactly 3 minutes to change a desert tire with a hard mousse insert. They consequently, named it the 3-Minute Tire Changer.
Since 2012, more than 30,000 riders have changed their attitude towards tire changing thanks to the Rabaconda tire change tools. Today, Rabaconda is changing riders' lives all around the world, 3 minutes at a time.
FREE 3-DAY SHIPPING IN THE US